Главная
»
2013
»
Январь
»
12
» Wave Bank - Metallica 8-bit
---
22:39
Wave Bank - Metallica 8-bit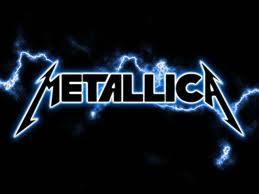 Всем любителям рок музыки, данный Wave Bank безусловно понравится, так как добавляет в игру 8ми битные версии треков знаменитой рок группы Metallica! Вы не поверите, но крушить монстров и боссов под эти rock шедевры одно удовольствие, посему рекомендуем в обязательном порядке обновить музыкальный ряд своей Terraria обновленными композициями! Так же настоятельно рекомендуем обратить внимание на Sound Pack из игры Half Life 2!
Ниже находится полный список композиций данного набора, среди них все самые популярные песни группы Metallica!
1. Night - Nothing Else Matters
2. Dungeon/Hell/Meteor - Disposable Heroes
3. Day - Wasting My Hate
4. Boss1 - Master Of Puppets
5. Title - Fade To Black
6. Jungle - Battery
7. Corruption - Creeping Death
8. Hallow - The Day That Never Comes
9. Underground Corruption - Orion
10. Underground Hallow - One
11. Boss2 - For Whom The Bell Tolls
12. Underground - Enter Sandman
13. Boss3 - Seek & Destroy
Для установки музыки, вам необходимо просто скопировать содержимое скаченного архива в папку "Terraria/Content"!
---
Как сделать крюк Просмотров: 791 | Добавил: Admin | Рейтинг:

4.0

/

1